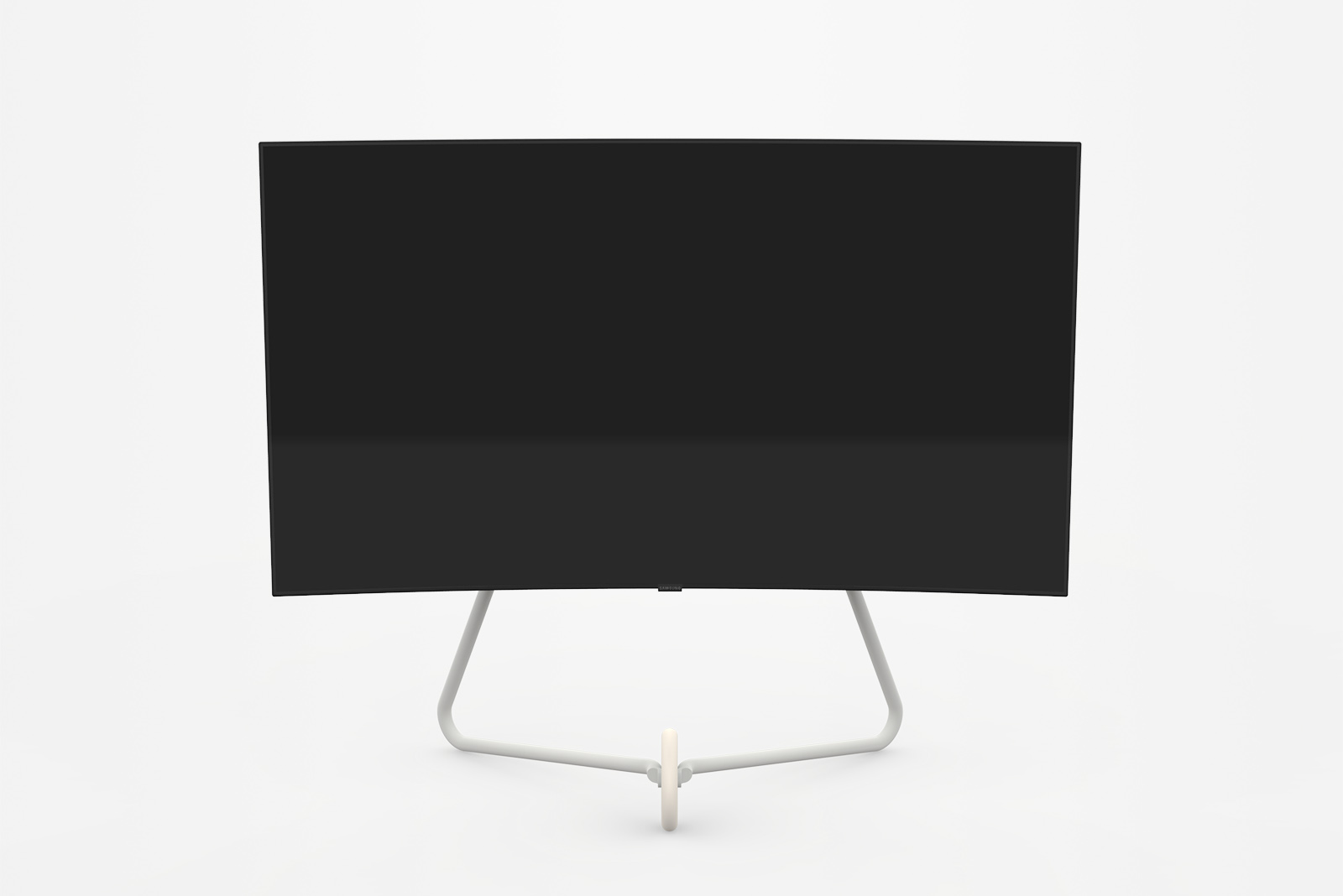 The use of the TV screen is getting more versatile, by interacting with an increased number of devices and new applications such as, activity based gaming, fitness instructions, video meetings and services.
Today's bulky TV screens are rather static.
'Carry-On' allows for instant and safe placing of the screen anywhere in the room and crosses steps and carpets smoothly. The tube structure supports hidden cable routing from the TV to the ground.