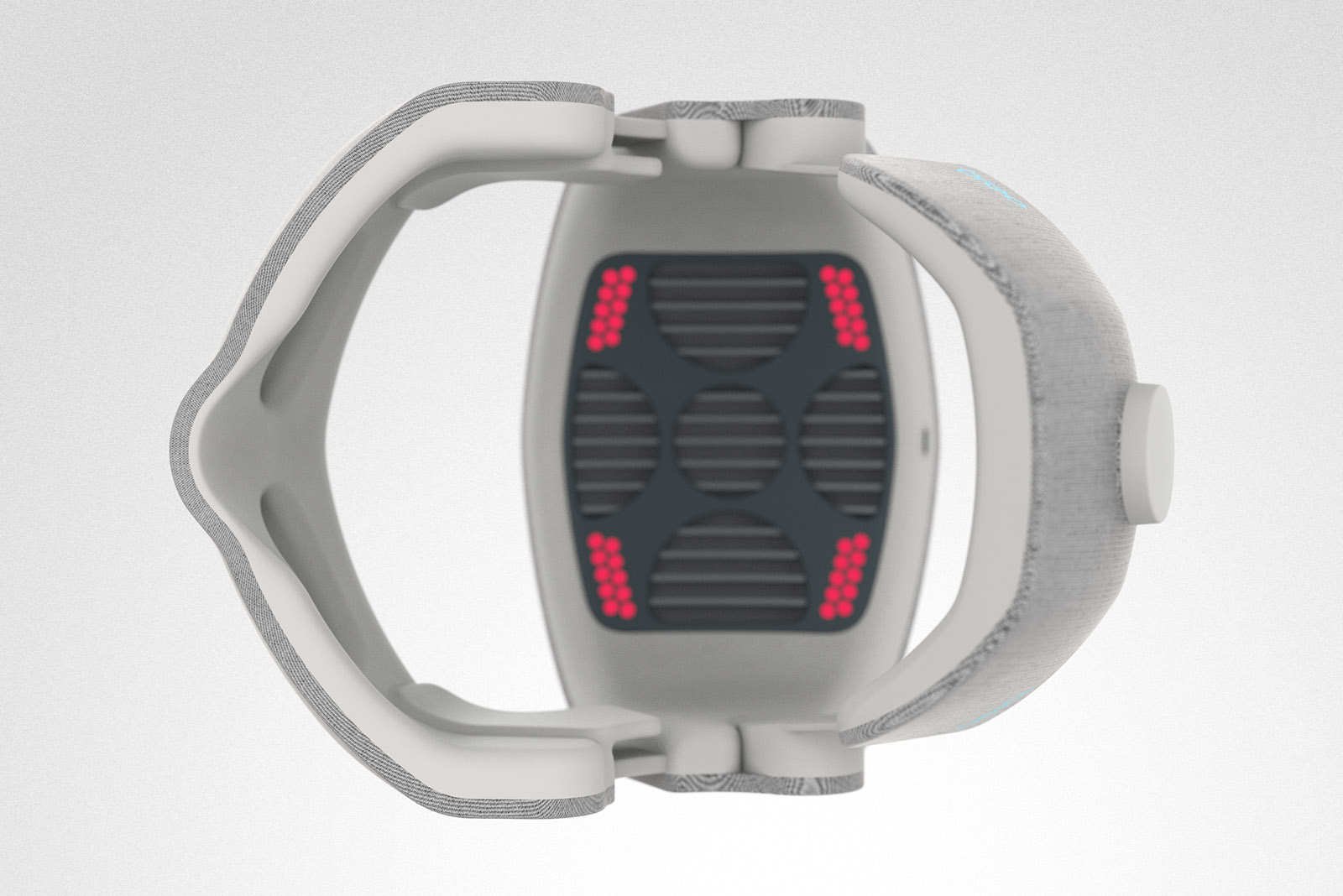 D6 integrates individual pneumatic massage programs, infrared heat and sound environments based on context. All functions can be controlled via voice commands or the companion app.
The challenge with D6 was to design a unisex device that comfortably adopts to various head forms. Visually the device should combine a futuristic appearance with soft and natural materials.
A smart folding mechanism collapses the device to reduces its size when stowed away. All technical components are carefully placed to keep the device in comfortable balance.
IF Design Award 2022